Become An Avon Sales Leader
Become an Avon Sales Leader
Very Exciting Business.
Sales leadership is an excellent multi level marketing opportunity that allows you to build your own team of Representatives.
Be


Motivated

The beauty of Sales Leadership is that you get to run your own business your way and in your own time. You could even be a Sales Leader whilst working, simply fitting your business in as and when it suits you! AVON can be what you want it to be, it just requires effort and commitment.
Be


Supported

As an Independent Sales Leader with AVON you will receive full training and support to be able to build your own team of AVON Representatives across the UK to unlock an unlimited earning potential.

We have over 15 years of experience in building a team and business with AVON so you know your'e in good hands with support across the whole of the UK.

The earning opportunity with AVON has never been so relevant. A lot more people wanting to 'Work From Home' and have financial freedom which is what the AVON opportunity offers.

Alongside Team Support we have a dedicated training team at AVON who provide FREE online training everyday via Teams and Zoom calls. We have AVON Connect which is jam packed full of training, videos & more.
Be


Rewarded

Earnings in commission begin from your first Representative.

There is 1 opportunity with AVON. Join AVON and be a Representative and or Sales Leader.

Commission from your very first team member begins at 3% and increases to 8% with a range of other earning opportunities including Team Bonus and Business Builder Bonus.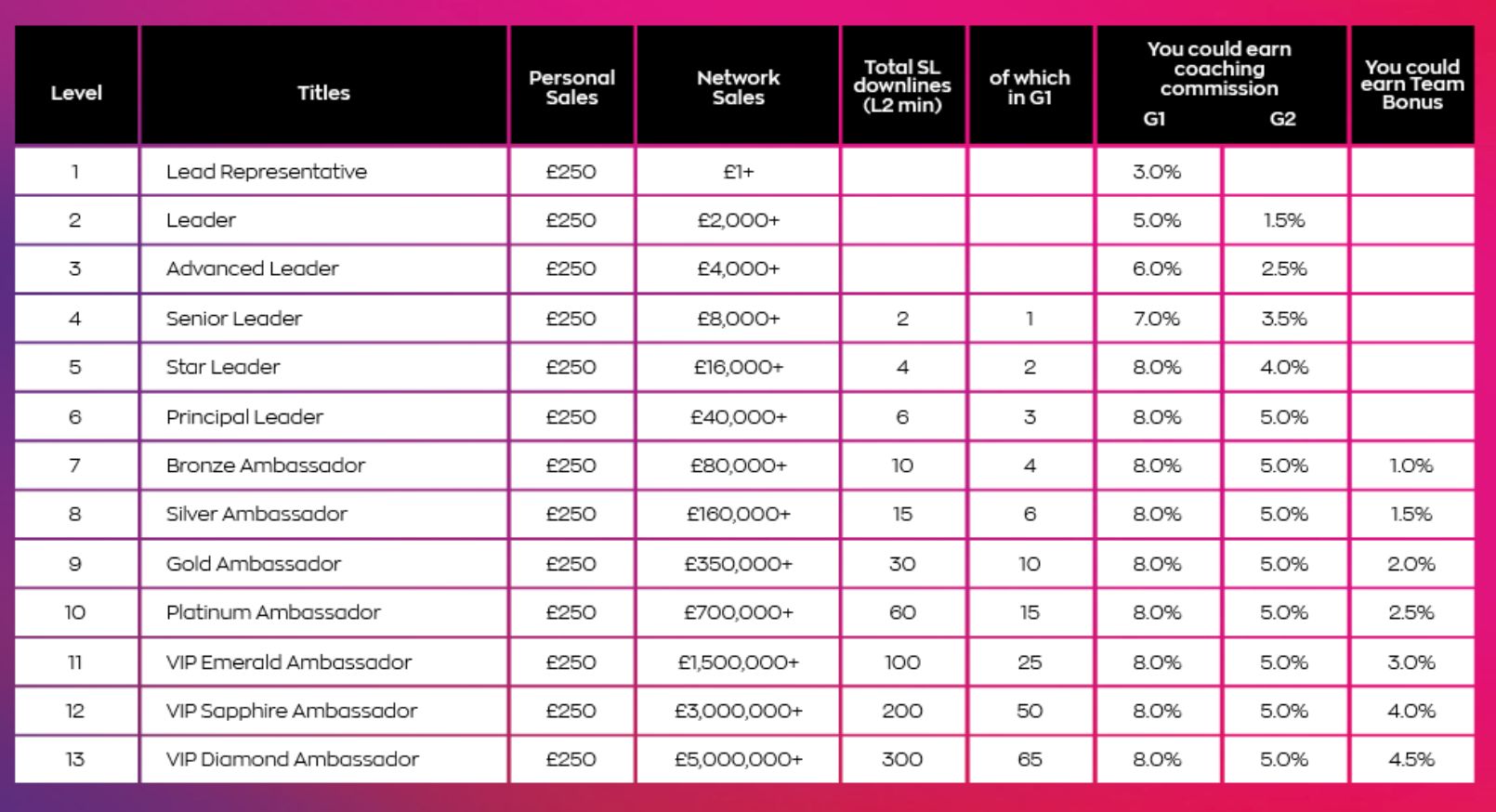 A 2020 investment from AVON has meant that now Representatives and Sales Leaders can earn from their first £1 sold.
You can earn from your first Representative, earn upto 32% commission as a Representative and earn many bonus' as a Sales Leader with AVON.
AVON has been transformed during 2020. Moving into 2022 Avon are investing in EVERY Representative meaning you can build your own team of Avon Representatives and they too will earn rewards for being an Avon Rep.
The only thing missing is YOU!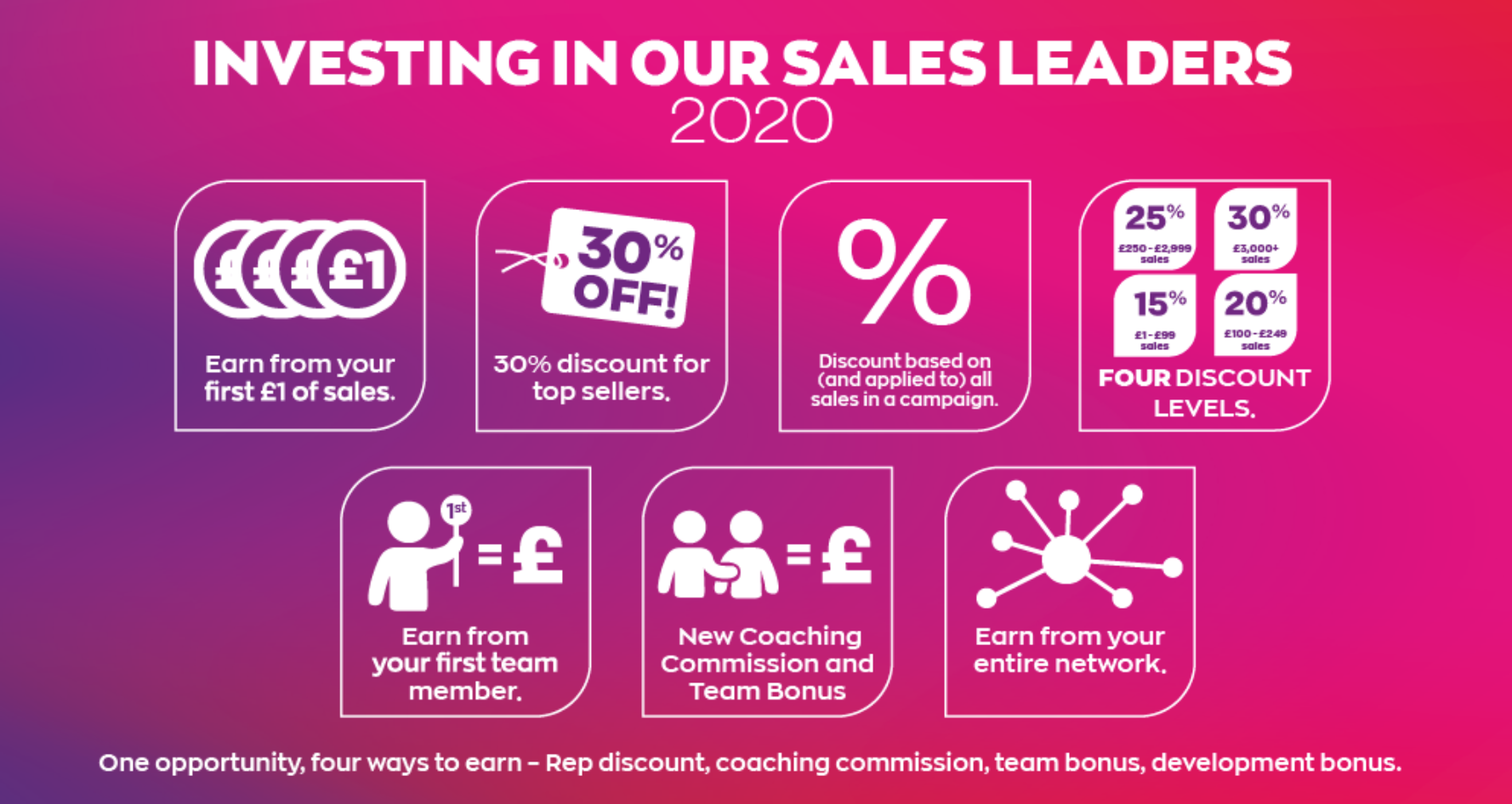 ---
Say hello to avon grow
The quick and easy way to recruit with AVON.
With your own recruitment page given totally FREE you'll be able to invite a friend to join AVON at the click of a button.
Building a business with AVON has never been so easy!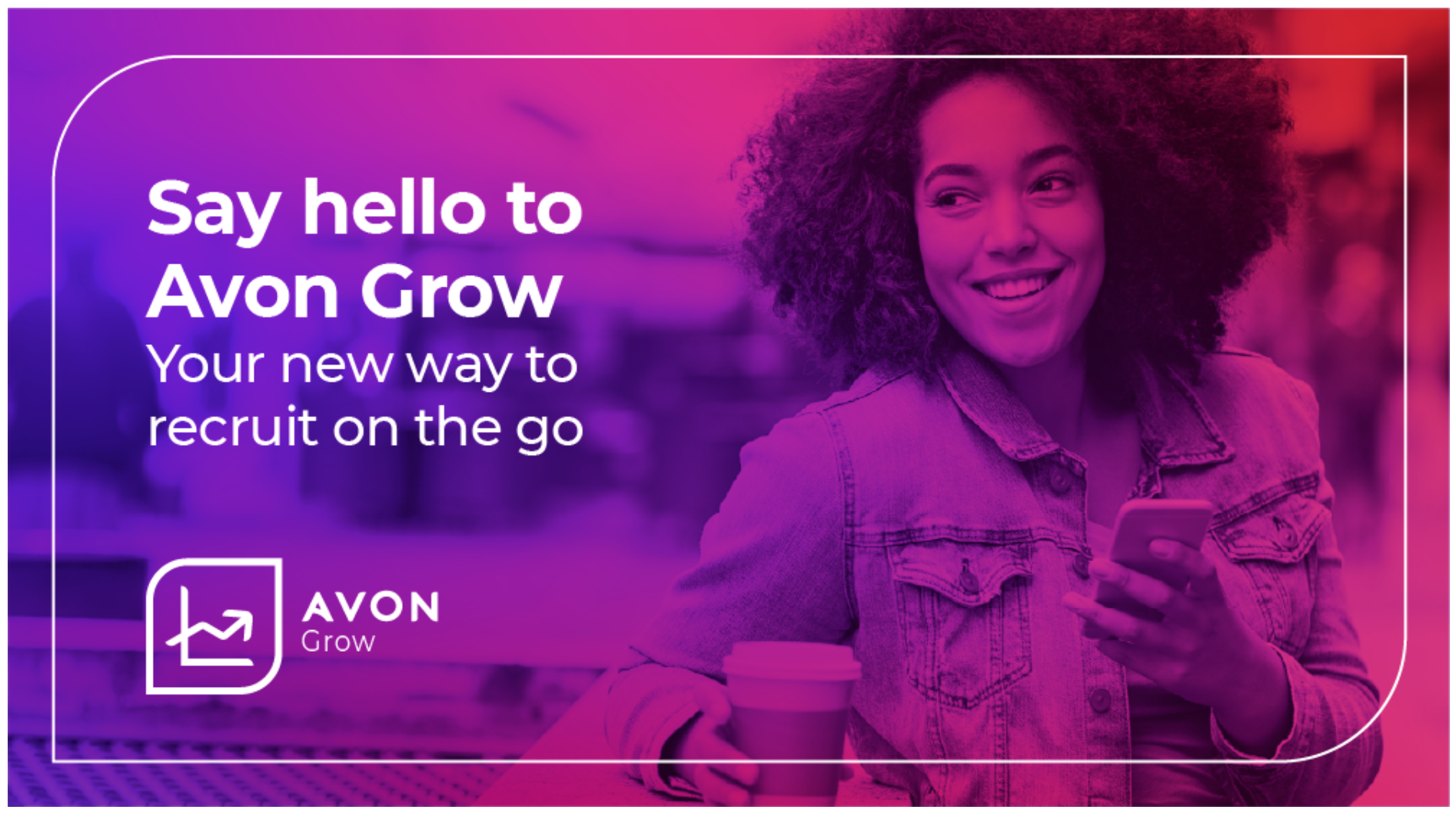 Become a
REPRESENTATIVE