Avon is a multinational beauty, cosmetics, and fragrance company and also the second-largest direct-selling company in the world. There are over 6.4 million Avon representative jobs globally and more than 160,000 representatives in the UK. With so many available careers at Avon, you may be wondering, "What are the benefits of being an Avon representative?" Even more, so is becoming an Avon rep worth it?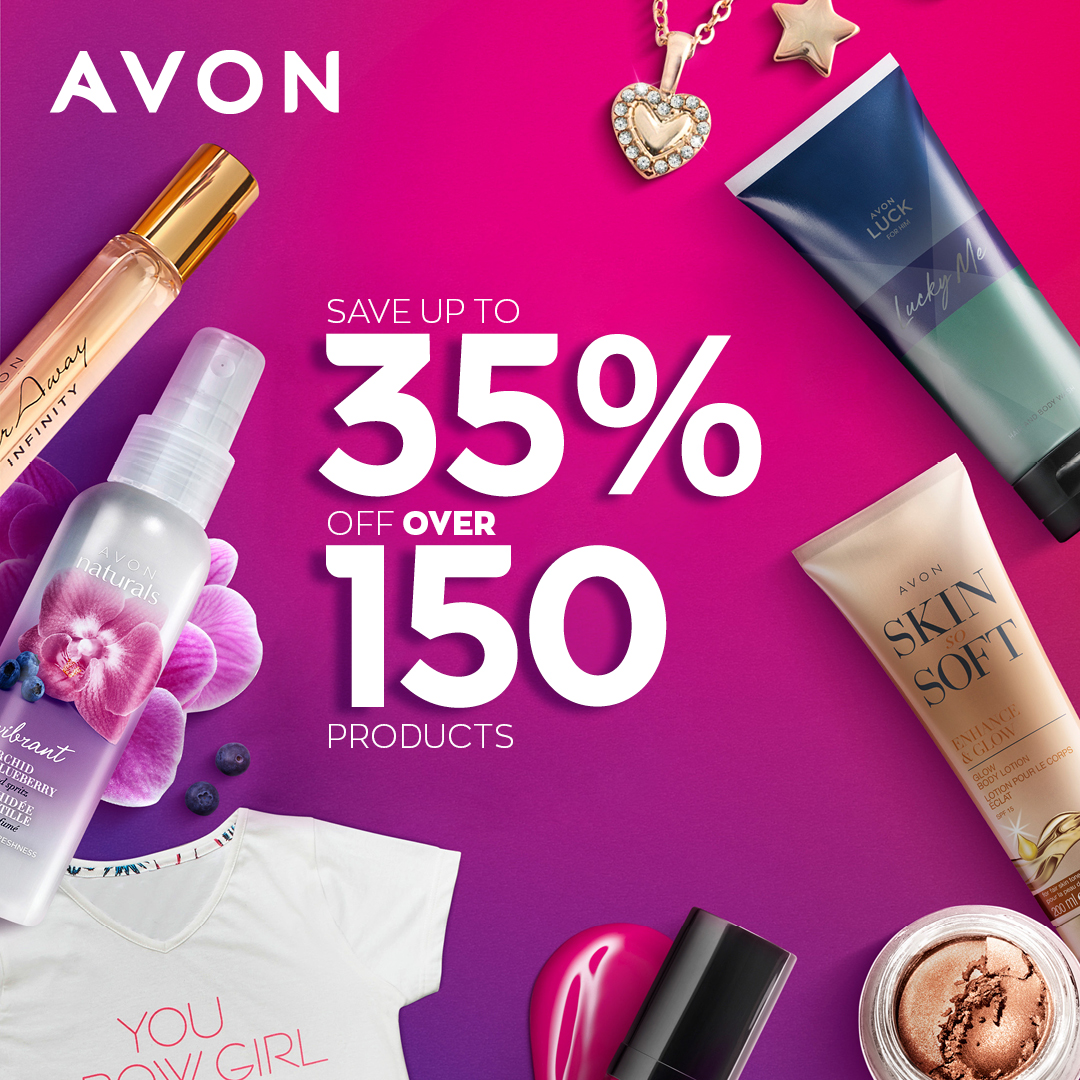 What Are Avon Representatives?
Avon representative jobs are divided into two categories: beauty enthusiasts and full-time beauty entrepreneurs. No matter which option you choose, you can decide whether you will work for Avon at home or if you will sell Avon products in person. The third and final option is to sell Avon products through leadership by forming your own team of representatives.
When you start your journey as an Avon representative, you can choose between two starter kits:
The Welcome Kit (£10) – 10 brochures, 100 order forms, and 50 brochure bags (or £9 with one brochure). This kit also includes Avon top-selling lipsticks.
The Ultimate Welcome Kit (£30) – 20 brochures, 100 order forms, and 50 brochure bags (or £29 with one brochure). This kit also comes with £95 worth of top selling products.
No matter which kit you opt for, it will arrive at your address within a few days. You won't be required to pay for the kit until 13 days pass, which is plenty of time to earn commission that will cover the kit.
Once you start selling products and sharing brochures through your online store, you'll be able to use that money to pay off the kits. In other words, the money for the kits won't be coming from your pocket. The more products you sell, the more commission you'll earn. What's more, there's no complicated admission process and waiting period. You can start selling Avon products right away.
This brings us to the question - is becoming an Avon rep worth it?
Benefits of Being an Avon Rep
According to the newest Avon representative reviews, here are some of the most important benefits of being an Avon rep:
The Ability to Work From Home
As a representative, you will be able to work for Avon at home. When you join the Avon community, you can choose between face-to-face sales and online sales that you will conduct through your online store. You can also combine these two options.
If you choose to work for Avon at home, you'll be able to cover the entire UK, which gives you countless sales opportunities. Not to mention that every representative who works online gets a free digital brochure that they can share on their website. Thanks to the Avon app, customers will be able to browse through the brochure that's directly linked to you.
Part-Time and Full-Time Opportunities
One of the best perks of working as an Avon representative is that you can also choose between working part-time and full-time. Many Avon representatives have full-time jobs and run their Avon business at the same time. This opportunity is also very convenient for students, people with other part-time jobs, or individuals who don't have the time to work eight hours a day.
Others choose to focus solely on their careers at Avon. If you have a successful online store and earn a high commission, you'll be able to work as an Avon representative solely. Remember, there is no limit to how much money you can earn, which isn't the case with most other jobs.
Complete Flexibility and Independence
Whether you work part-time or full-time, face-to-face or online, you'll be able to create a completely flexible work schedule. This means that you will be able to work whenever you want and wherever you want. Juggling your work and personal life is much easier when you work at Avon.
Avon representative jobs not only give you a flexible schedule but complete independence as well. In other words, you will be your own boss and work at your own pace. Not to mention that you will have more financial freedom and the ability to make all the decisions concerning your business.
High Commission Rates
From the first product you sell as an Avon representative, you'll receive a commission for the sale. Avon representatives can earn 15% to 32% commissions, depending on the products they sell and the exact number of sales.
Free Products, Bonuses and Gifts
Being an Avon representative means that you will have access to Avon's online shop with over 5000 products. You'll receive special discounts on most of these products. The special discount program offers many exclusive offers. For example, you will be able to purchase newly released products that aren't even available on the Avon website yet.
There are four discount levels for Avon representatives. If you make between £1 and £99 in sales, you'll get a 15% discount. Reps who make between £100 and £249 get a 20% discount, and a 25% discount for £250 to £2,999 in sales. Top Avon representatives who earn £3,000 in sales get a fantastic 30% discount across all products.
Representatives in the UK can receive special rewards, like shopping vouchers, free product packages, spa days, subscriptions, and more. The very best UK representatives can also get an all-expense-paid holiday.
Anyone Can Do It
You can join the Avon community even if you're completely new to the sales industry. Avon will provide you with the necessary knowledge, training, and tools to succeed in this line of business. Avon representatives can participate in the free online training program.
Avon Sales Leaders
Aside from being an Avon representative, there are many other careers at Avon. Representatives have the opportunity to advance to Avon sales leaders. Being a sales leader means that you can form your own group of representatives, which you will mentor. This promotion comes with many benefits. You'll also be able to receive a percentage of the commission your group's representatives earn.
Join the Avon Team
There's a lot more to being an Avon representative than just the option to work for Avon at home. Hopefully, this article answers your "What are the benefits of being an Avon representative?" question and gives you a better idea about what Avon representatives do.
If you are interested in Avon representative jobs, you can check out many websites and Avon representative reviews for more information.