Whether you're working full-time, part-time, or not at all, you can always sell Avon and start earning extra money at home. Avon is one of the most successful beauty, skincare, and fragrance direct-selling companies in the world. With over 6.4 million representatives, Avon lets anyone become part of their team, as long as you have passion for sales and beauty products. There are no upfront fees for joining Avon, but we'll get into those details later.
If you are interested in earning extra money with Avon, this article is for you. Continue reading to find out different ways to earn extra money with Avon products.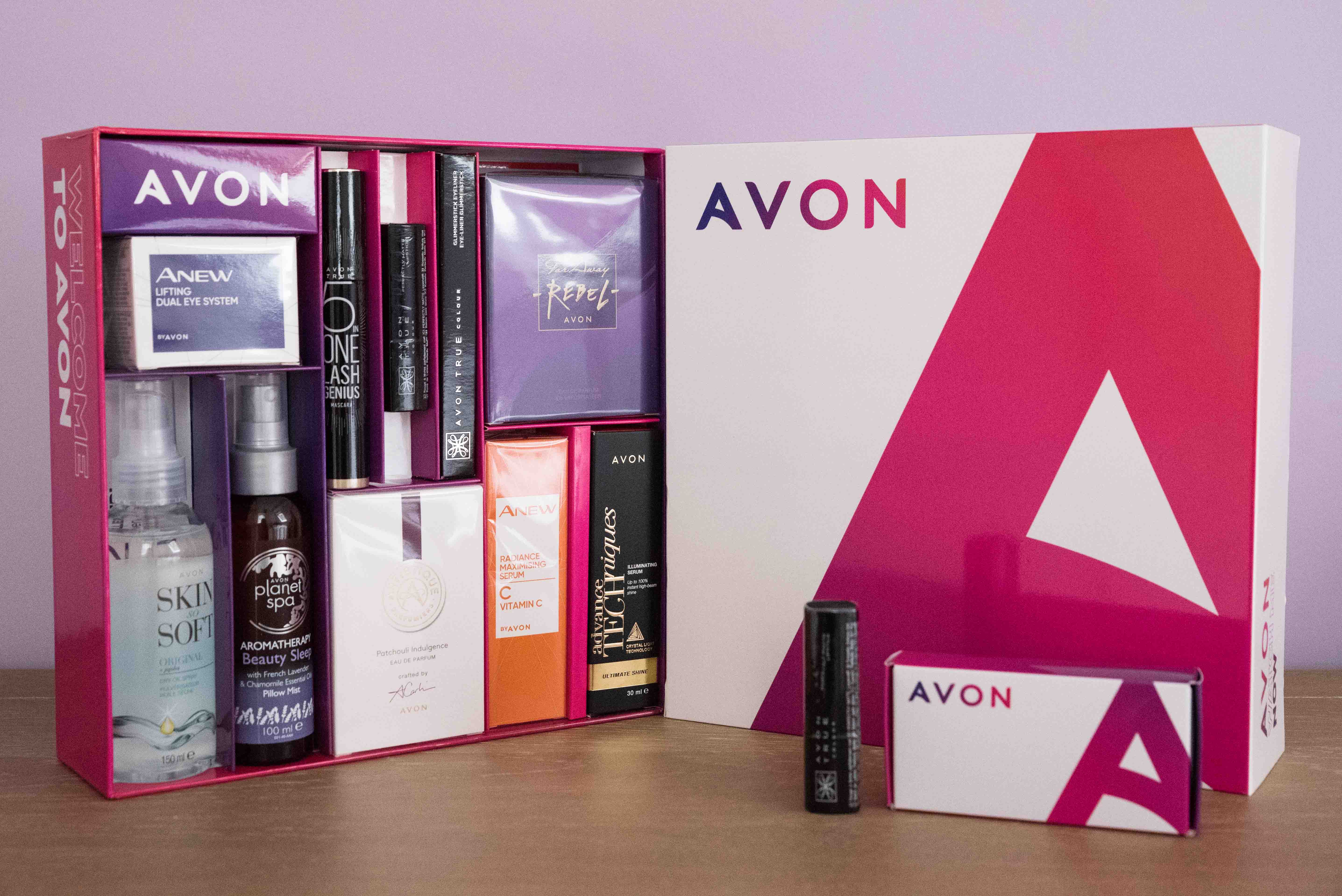 How Does Selling for Avon Work?
With the development of digital marketing and the growing advantages of online shopping, earning extra money with Avon has become a great business opportunity for people all over the world. Not only can you become part of the Avon team quickly and easily, but you can get started even if you don't have any special experience in the sales industry. You will learn the tricks of the trade at Avon online training programs.
There are different ways you can sell Avon products to earn extra money. UK citizens have a great opportunity to become independent Avon representatives, whether they choose to sell products face-to-face or online. To become a member of the Avon community, all you need to do is sign up for an account. The entire process only takes a couple of minutes. Once you apply, you will be able to sell Avon and start earning extra money at home almost immediately.
You can choose between two different welcome kits. The Basic Welcome Kit is £10, and it comes with ten brochures and top-selling Avon lipsticks. The Ultimate Welcome Kit costs £30, and it comes with 20 brochures and £95 worth of top-selling products. The kit you choose will arrive in a few days. Once you start sharing your digital brochure on your online store and selling products from the kit, you can use the commission to pay for the kit.
One of the main reasons selling for Avon pays off is because you can sell products from home, like Avon's award-winning products and new items that come out every month. Earning extra money with Avon depends on the number of products you sell since it's a commission-based position. To be more precise, you can get 15% to 32% commission for being an Avon representative. You can technically start making money from the first product you sell. This means that your income potential is unlimited.
Different Ways to Earn Extra Money With Avon Products
Being an independent Avon Representative is a great job opportunity not just for beauty influencers, make-up artists, and skincare experts. Quite the contrary, anyone can sell Avon products to earn extra money. UK Avon representatives can choose between working full-time and part-time, and they can also decide whether they will sell products face-to-face or online.
Selling for Avon online means that you will receive a free online brochure. This gives you the opportunity to sell products from home, like Avon make-up, skincare, perfumes, jewellery, wellness products, and even fashion items. You are allowed to personalise your online store and make it all about you. Once you're satisfied with it, the next step is to share the link to your online store on your social media accounts and emails. In other words, you have the freedom to design your own marketing campaign, but you can always count on the support of Avon team leaders and other representatives.
The first step is to sell Avon and start earning extra money at home. You can also become an independent Avon sales leader. This means that you would have your own team of Avon representatives through the Avon leadership program. Since you will be mentoring a team, this job comes with many more responsibilities, as well as various perks. As you climb up the Avon career ladder, you will be able to earn more and more money.
Benefits of Working as an Avon Representative
Avon representatives can earn a 15% to 32% commission. Avon sales leaders can also earn a percentage of your team's commissions. Not only are there various ways to earn extra money with Avon products, but this job comes with other advantages as well.
As a representative, you are entitled to numerous bonuses, gifts, and discounts. There are four discount levels for Avon representatives. If you make between £1 and £99 in sales, you'll get a 15% discount. Reps who make between £100 and £249 get a 20% discount, and a 25% discount for £250 to £2,999 in sales. Top Avon representatives who earn £3,000 in sales get a fantastic 30% discount across all products.
Let's not forget that this job comes with flexibility and independence, as you will be allowed to work anytime and anywhere. Even more so, you will technically be your own boss. The fact that you are in total control of your business means that you have more financial freedom. Not to mention that you will have more time for your personal life.
Most Avon representatives enjoy that they can grow their own business. Aside from running the Avon online store, representatives can get creative by writing blog posts, filming YouTube videos, and designing special social media accounts.
One of the newest perks of being an Avon representative is Avon rewards, which were introduced earlier this year. The most successful representatives in the UK can get an all-expenses-paid holiday. Other Avon rewards include free product packages, TV subscriptions, spa days, shopping vouchers, and more.
Earning Extra Money With Avon Has Never Been Easier
Many people in the UK are searching for the easiest and safest way to make some money from home. Avon gives you the opportunity to make money, combined with the freedom of running your own online business —the best of both worlds. The good news is that you can sell Avon and start earning extra money at home right away.